Dennis Wick – Emerald Life Master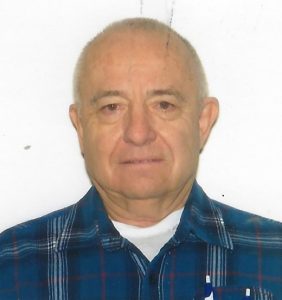 I want to thank the over 400 partners that I have played with over the 20 years of playing bridge. A special thanks to the pros with their seminars. Eric, Jeff, Chris, the late Bruce Reeves, Jerry, Chuck and Jade. A thank you to Curtis, Kevin and Pepsi. Also Charity Sack giving me her mother's 2 pages on bidding. She said that I needed help. I handed those 2 pages out to over 400 people. They were a great resource.
I went to my first tournament with 105 points and no partners. I got lucky and was on 3 winning knockout teams. What's so difficult about bridge?
It's been a beautiful and memorable ride for a poor Michigan farm boy. My education for 6 years was in a 1 room country school. We rode a bicycle 1 1/2 miles to school every day.
My mentors at Central Michigan University helped me get where I am today. Just be happy, play bridge, dance a lot and live life to the fullest.
I retired in 1997 after 30 years of teaching and am a military veteran. I was the first on both sides of my family to go to college.
Thank you every one.