JEANNE FISHER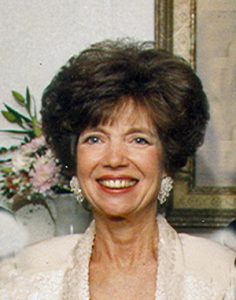 PLAYER OF THE YEAR AWARD
(0-2000 MASTERPOINTS)
The Jeanne Fisher Player of the Year Award is awarded to the  player who is a member of our District for the  entire year and who started the calendar year with less than 2,000 masterpoints and earned the most masterpoints at District 4 tournaments. The winner will be recognized at the Valley Forge Regional and will receive a certificate and a $100 cash prize.
Jeanne Fisher was a Diamond Life Master with more than 40 regional tournament wins. She won the Women's Pairs with Nadine Wood in 1989. She was the founder of the South Jersey Bridge Club and brought her joy and sunshine to the bridge table and all who knew her.
District 4 Masterpoint Races have been canceled for 2020/2021 due to the small amount of face-to-face play in our District. We all hope we will be back competing in 2022.
0-2000 Masterpoint Race as of
February 29, 2020
1
Larry Plotkin
27.70
2
Steve White
23.10
3
James Koss
21.41
4
Jack Hund
18.49
5
Gerald Gary Abelow
17.95
6
Kurt Engleman
15.70
7
Wayne Rosenberger
15.65
8
David Venetianer
14.03
9
Andrew Rosenberg
11.66
10
Edward Kung
11.19
11/12
Frank Feng
11.00
11/12
Michael Xiong
11.00
13/14
Lisa Mita
10.96
13/14
Susan Morse
10.96
15
Craig Netzley
9.74
16
Ricky Boyer
9.67
17/18/19
Deborah Crisfield
9.54
17/18/19
Stephen Emerson
9.54
17/18/19
Alison Shoemaker
9.54
20
Andrea Gaines
9.52
21
Leslie Goldstein
8.95
22
Tyrone Davis
8.88
23
Peter Schulman
8.56
24
Gilbert Deleeuw
8.32
25
Claude Weems
8.06
Past Winners:
2019 – Larry Plotkin
2018 – Larry Plotkin
2017 – Larry Plotkin
2016 – Gary Hillenbrand
2015 – Gary Hillenbrand
2014 – Gary Hillenbrand
2013 – John Dickenson
2012 – John Dickenson
2011 – Gary Hillenbrand
2010 – Ethan Kotkin
2009 – Elliot Shalita
2008 – Elliot Shalita
2007 – Travis Crump
2006 – Neal Satten