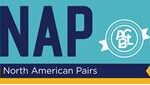 DISTRICT 4 – NORTH AMERICAN PAIRS (NAP)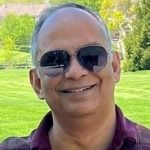 .
District 4 NAP Coordinator
Bharat Rao, D4.NAPGNT@gmail.com
---
READ ABOUT THE NAP 2023 DISTRICT 4 WINNERS
---
2023 DISTRICT 4 NAP FINALS
DATES & LOCATIONS CAN BE FOUND AT THIS LINK
OR – GET ALL THE INFORMATION YOU NEED IN THE FLYERS BELOW:

FLIGHT A FLYER
FLIGHT B FLYER
FLIGHT C FLYER
---
BACKGROUND ABOUT NORTH AMERICAN PAIRS GAMES
INTRODUCTION
The North American Pairs is a major national pairs event sponsored by the ACBL. It is a grass-roots event that is played in three stages; qualification in club games, District 4 finals in the fall, and national competition at the Spring NABC. Players who win in the District finals earn the right to represent District 4 at the Spring NABC to compete against winners from all 25 ACBL Districts.
---
NAP CONTEST
The NAP Contest consists of 3 stages of play for 3 Flights of players:
THE FLIGHTS:
Flight A: Any masterpoint level

Flight B: Less than 2,500 masterpoints

Flight C: Non-life master with less than 500 masterpoints
.THE STAGES:
CLUB QUALIFICATION


A player must earn qualification at a local club to be eligible to play in the District finals. Club NAP qualification games are played at local and virtual clubs during June, July, and August. Each club determines when to run NAP qualifying games, so check with your clubs for their schedule. Qualifying at the club level is achieved on an individual basis – that is, if you qualify with one partner at a local club, you may play with any eligible (club qualified) partner at the District finals. The club level qualification games award both black and red points, and can yield qualification to play in multiple Flights in the District finals.

DISTRICT 4 FINALS


The District 4 finals determine which pairs will advance from each Flight to the National NAP finals. The District finals award gold points in all three Flights and is held in the fall.
Flight A: The Flight A District finals is a two-day, four-session event
Flight B: This is a single day, two-session event
Flight C: The Flight C final is a single day, two-session event
3. NATIONAL FINALS
The NAP finals take place in at the Spring NABC (Nationals) held in March. This is where District level winners compete against each other for the National title. All 25 Districts are represented and, over the years, winners have come from each of those Districts.
---
NORTH AMERICAN PAIRS SUBSIDIES
Monetary subsidies are available to winning players to defray a portion of the cost of attending the National contest:
1st Place: $1400 per pair (Flights A-B-C)

2nd Place: $600 per pair (Flights A-B-C)

3rd Place: $400 per pair (Flights A-B-C)

4th Place: $200 per pair (Flights B-C

only

)
---
ADDITIONAL INFORMATION & RESOURCES
If you have any questions, don't hesitate to ask your local club director or contact the NAP Coordinator for District 4, Bharat Rao, D4.NAPGNT@gmail.com
---
CONDITIONS OF CONTEST
Link to ACBL Conditions of Contest (2023-2024)