Franni Stutman Youth Award
FRANNI STUTMAN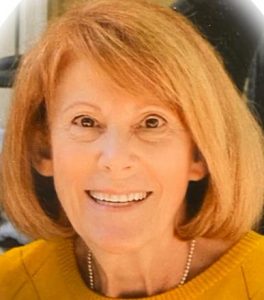 DISTINGUISHED YOUTH AWARD
District 4 is proud to announce the establishment of the Franni Stutman Distinguished Youth Award. The award is designed to acknowledge a young person (25 & under) who has achieved excellence in the game of duplicate bridge, based on ALL masterpoints earned  for the year(total earned, regardless of method or location earned – club, tourney, online).  The award is designed to nurture efforts for continued growth and involvement in both the District 4 and ACBL bridge community.
Franni Stutman, a member of Unit 141, was an avid bridge player and dear friend. Twelve of her oldest friends, with some friendships dating back to elementary school and others forged in her middle school, established the award and were joined by family members and bridge friends in funding the award and crafting its objectives.
In addition to being an accomplished bridge player, Franni also loved baking, traveling and spending time with her very devoted husband, children, grandchildren and siblings. Not only was she sweet and adorable, but her friends admired her for her sunny disposition, thoughtfulness and generosity. She would be delighted to know that this annual award of $100 will be given to a young person whose interest in bridge, skill level and enjoyment of the game has the opportunity to grow over a lifetime. The creation of the Franni Stutman Distinguished Youth Award is what her friends and family have determined is the perfect way to honor her memory.
---
PAST WINNERS:
2022 – Ilan Wolff
2020-21 – Award Delayed During Covid Pandemic