Harriet Rellis – Silver Life Master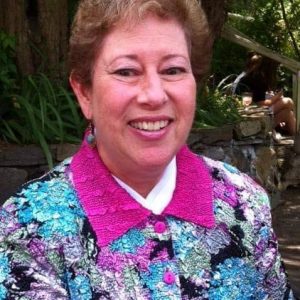 MY QUEST TO BECOME A SILVER LIFE MASTER:  CONFESSIONS OF A BRIDGE ADDICT
BREATHE! BREATHE! BREATHE!
GOOD MORNING!  It's a new day, and it will be a good one, if have a partner to play with!
Let's see:  is it the nice one, who isn't picky about it, if I make a mistake, OR is it the one who quizzes me about "one no trump forcing" and wonders why I haven't learned "Four-Way Transfers" yet.  Why is it so important, if it comes up only once in a "blue moon"?  In between hands and after the game she wants to rehash my mistakes and glosses over hers?  Granted, it is important to review mistakes and learn from them.
BREATHE! BREATHE! BREATHE!
So, will "the bridge gods" smile upon me today OR NOT? When I make a mistake, I have " to take it like a man", and move on.  Why can't I let it go, like some people do?
BREATHE! BREATHE! BREATHE!
All this work for only a smidgen of a point?  It hardly seems worth it!  Then I turn into an ugly monster, especially if my other half has played well with his partner and earned points.  I guess that's because points just aren't that important to him!
BREATHE! BREATHE! BREATHE!
Forgive me. Please ask my dear departed Bobbie G. to be an angel on my shoulder and help me with bidding and playing.  I studied hard then; when I had to unlearn what I thought I knew and then learn something different.  You had such a witty way of teaching, and I miss it.
SOMETIMES I HATE this game!  But it's only until I play again.  And then I begin the process all over again.
BREATHE! BREATHE! BREATHE!
Harriet Rellis is a retired nurse from Warminster, PA, who spent twenty-five years in public health nursing. She had always preferred English to mathematics in school. She has begun writing prose and poetry in the last five years. She admits to being a duplicate bridge addict, due to the coaching and support, of Bobbie Gomer, her excellent bridge teacher, taken from us much too soon, from Covid 19, in May 2020. She thanks her bridge partners and mentors for their support: Bill Bauer, Joan Beyer, Douglas Dye, Joann Glasson, Susan Kestenbaum, Dolores Ketterer, Bobbie Lipschultz, Edie McAlpin, and Steve Rellis.