John O'Rourke – Club Master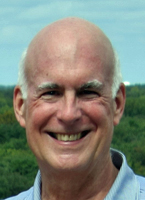 Its been a lot of fun getting there.
My story is pretty simple. I learned to play bridge about 40 years ago by watching guys play at lunchtime at work then learning the fundamentals from a Goren book and starting to play myself. After a year or so, I stopped playing due to work and family responsibilities.
I started playing again 11 months ago when some friends encouraged me to visit the South Jersey Bridge Club. I met a partner there and we started playing together.
When the virus hit and i could no longer play at the Bridge Club, I started playing and taking lessons online where I 'met' (virtually) another partner and I've played online with both partners since then. When I can play and they can't, I find a game online and the director usually finds a partner for me. Its been a great way to enjoy my retirement (besides playing golf).