Lyn Widmyer – Life Master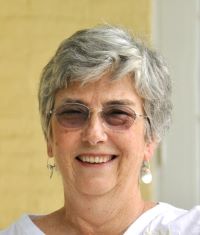 I began my quest for Life Master in October 1987. That is the date on my Junior Master certificate from ACBL congratulating me on earning my first master point.
It has taken 34 years but I have finally achieved the lofty status of Life Master. Marriage, children and commuting to work 3 hours a day all interfered with bridge. Retirement in 2013 allowed me to restart my pursuit in earnest.
Here is my advice for anyone seeking to become a Life Master.
Be patient. Ignore stories about wonder kids who become Life Masters before they start kindergarten. I think it's more amazing that people my age (73) become life masters. Sometimes I forget how many trump are out. I forget conventions mid-play. The key is not to get discouraged when you go down 3 and other declarers make overtricks. Just keep on playing.
Spend money. Playing on line has been the silver lining to the covid cloud. Over the past 18 months I have spent hundreds of dollars to play in virtual games. Based on the number of master points I earned, I calculate each point cost me roughly $8.00. This is less than the price of two large coffee lattes at Starbucks so I think it's a bargain.
Make friends with Life Masters. I have found the willingness of Life Masters to play with me in my quest very touching. I am not that expert a player, quite honestly, as the price I am paying for master points clearly indicates. I rely on partners far better than me to earn points. Before covid, Life Masters at the Martinsburg WV Club helped me earn gold and silver (Jeff Stead, Frank Doub, Ellen and Lew Maddock and Betsy Faith). The Martinsburg Club did not host virtual games during the covid era. That is when I discovered the Dick Bowers Club in Winchester and some very supportive Life Masters. Claudia Reppert, Brian Leonard and Bill Grewe all partnered with me and took me to the finish line.
I would have to live to be 110 and come into a lot of money to become a Bronze Life Master. No problem. I am more than happy to play for fun rather than points.