Margaret Greeenawalt – Bronze Life Master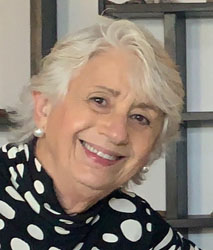 When I first started playing bridge and taking lessons, the title "Life Master" seemed remote at best. After some time and many club games, I went to my first tournament at the urging of our beloved teacher, Bobbie Gomer, earning my first points of color. With the help of friends, I eventually achieved Life Master. After that milestone, I greatly increased time away from home, consequently reducing time at the bridge table.
Then came the Pandemic and Bridge Base became the gift that kept giving.
Playing with people I knew from various clubs offered the opportunity for socialization and intellectual focus. The immediate availability of played hands to review & compare provided strategic insight. Zoom bridge lessons sharpened my game. The Common game analysis was consistently interesting. More points accumulated and my Bronze level was achieved
Virtual games have been my Bridge Renaissance and for that I am grateful.
While I naturally to look forward to in-person club bridge, I wish there would be a hybrid option for continued remote club play with our friends.