Barbara Stepanek – Life Master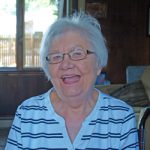 I've been playing bridge for a long, long time, but it wasn't until I retired that I got interested in duplicate. One of my goals was to play in a national tournament. I got that wish playing in Philadelphia, where I won my first gold points.
Even then I never dreamed of reaching Life Master. I can only thank my partners, especially Marci Abbott. A few weeks ago at Valley Forge, I sat down and to my amazement, there was my old boss. I worked for him 35 years ago.
I really enjoy the tournaments and meeting new friends, but the Bridge Studio in Wilmington beats them all. They all inspired me to go for the gold.