Barbara Stepanek – NABC Master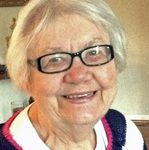 I've been playing duplicate for many years, but my interest peeked when I retired. I took a few lessons from the Bridge Studio. I attended my first national tournament in Philadelphia. My partner and I were so excited when we won our first gold points. This spring, my long-time partner, Marci Abbott, and I attended the Wilmington Regional. We received 8 gold points. We're looking forward to our next tournament.
I've made so many good friends – its a wonderful game.