Betty Duncan – Life Master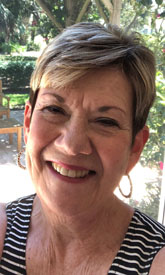 I decided to learn to play bridge a little over 10 years ago at the instigation of a good friend and future bridge partner. At the time, I had recently retired from Dupont and keeping my brain stimulated seemed like a really good idea. Fast forward to February of this year, I met the requirements for Life Master. Besides having a love of the game and a passion for learning, I believe the following approach helped me over the years to achieve this milestone.
1). Played "social but serious" bridge with a consistent group of friends and learned much from the experience and comfortable setting.
2). Participated in bridge lessons (Intermediate & Advanced) offered at the Bridge Studio of Delaware (BSD) which were absolutely invaluable!!
3). Actively pursued opportunities to play in sanctioned duplicate games with others at my level (BSD and elsewhere)
4). Played fairly regularly in the stratified Swiss Team games at BSD.
5). Read and consumed many Bridge books and pertinent sections of the Bridge Bulletin
6). Attended numerous lecture sessions by the "pros" (e.g. Seagram, Cohen, Bergen)
7). Played in many Sectionals and 3-4 Regional Tournaments most every year.
8). Purchased Bridge Baron for my Mac and greatly benefitted from playing the hands and using the learning tools.
9). With a partner, engaged a seasoned bridge player for private lessons which focused on opportunities for improvement. 10). Remained committed to the game, was self driven to improve my play, and always had fun!