Bill Schmidt – Silver Life Master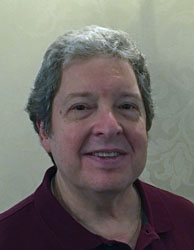 It's been a long journey to Silver Life Master. I started playing in clubs in 1972, became addicted to the game, and had to stop cold turkey in late 1979. At that point, I was about 1.14 gold points short of LM. Except for one tournament in 1984, I didn't play again for 20 years. When I resumed playing in 1999, it didn't take long to make LM, but I wasn't able to win consistently because I made too many errors.
There were four things that helped most in getting to the next level: First, I read (and re-read) Bill Root's book How to Defend a Bridge Hand. I can't overemphasize the need to become a competent defender. Looking back, it's amazing that I won as much as I did in the 1970's, with pathetically bad defensive skills. And this book is excellent – the perfect presentation for the majority of bridge players, who have a basic orientation to logical thinking.
Second, I learned how to stop making so many errors. It used to think it was just a matter of experience – the errors would gradually go away on their own, as I played more bridge. That wasn't true. What made the difference is when I started to keep a mental list of my errors. Each time I made a mistake, I obsessed over it for a day or two, vowing never to make that particular error again, and adding it to the list. I suppose "list" is the wrong word, because I don't actually review all my bad decisions, every time I'm about to make a new one. Rather, it's a collection of resolutions that I've embedded in my bridge psyche. The key was not to just get more experience, but to make those experiences count by really caring about the bad ones.
Third, I learned to bid quickly. One of my regular partners dropped me because he always felt unethical when he watched my bidding hesitations. To fix this, I put myself in a setting (OKBridge, at the time) where I didn't care whether I won or lost, and committed to making every bid with 10 seconds, no matter how difficult. Now that I'm in the habit, I allow myself to go over the 10 second limit occasionally, but only when faced with truly weird hands. This habit of bidding quickly has greatly improved my game. I not only don't force unauthorized information on my partners, but I keep my opponents guessing. If I ever make a bad decision by bidding too fast, which is rare, I add it to the "list".
Fourth, I continue to read and re-read books. Larry Cohen's To Bid or Not to Bid, and its sequel Following the Law helped my competitive bidding tremendously. Winning Suit Contract Leads, by David Bird and Taf Anthias, has revolutionized my approach to opening leads. I read the ACBL Bulletin cover to cover each month, and I benefit from the more advanced articles. I especially like Ed Kantar's articles, and each time I get one of his "Test Your Play" hands right, it boosts my confidence.
Looking forward, I think the best next thing I can do for my game is to find and cultivate good partnerships. Obviously, I've been trying to do that since 1999. But now that I'm (probably) retired from my software development areer, I'm going to put even more emphasis on finding and keeping good partners. I earned a lifetime record 45.53 master points (and went over 1000) in Lancaster, when I was able to play 10 sessions with two different established partners. With better partners and more playing time, I hope to make Gold LM in a lot less than the 16 years it took to make Silver.