Donna Morgen – Platinum Life Master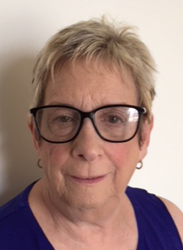 I went over 10,000 masterpoints by coming in eighth overall in the 0-10,000 pairs in the Atlanta Nationals. All I can tell you is that it takes a lot of perseverance to reach your bridge goal, whatever that may be. Sometimes we take baby steps. When I finally earned my first points, it was in a club. My grand total was .08.
When I started playing duplicate bridge, I had never played bridge at all. My friend and her were longing for a way to meet people. My father suggested playing duplicate bridge. I asked how to do that. Dad gave me a book that was five pages long. The book stated that an ace was worth four points, a king, three and so on. My friend and I memorized this book. It didn't seem all that complicated! We decided to give it a try. Off we went to the bridge club. Of course we came in last. The next three nights we went back, only to repeat our fate. A less than sympathetic person told my friend if we came in last again, we couldn't play there. She started to cry. After asking someone else we were relieved to find out that we would still be allowed to play. We did decide that maybe we should split up and try to see if we could get better players to play with us. That was the beginning of our determination not to win points, but to learn to become better players. Obviously, it is still and always, a work in progress.
The best advice I can give is to play. Play in sectionals,regionals, and nationals. Play up every once in a while. Play against the best players. Learn from them. Listen to their discussions. Ask questions. Most good players are happy to answer questions as long as you want an answer, not affirmation that your action was right. Listen to their reasons for making the decisions they do. And most of all HAVE FUN.