Edith Ulrich – Bronze Life Master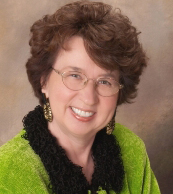 My life as a bridge player began in the late 1970's in Hawaii. My late husband learned bridge in the military and I wanted to learn to play so we would have something to do in our old age. I took beginner lessons from Edith Neff, a long time director in Kialua, HI.
One of the first games at the club I had 6 hearts and my partner had 7 hearts. I did not realize much later how unusual that was. I did not join ACBL until my husband died in 2005 at age 62. I went to my first regional several years later in Charlotte, NC. My partner had over 750 pts. and needed only one gold point to become a life master. I had a total of 17 points. She found us a team (man & wife) who were directors in Hickory, NC. We won over 6 gold points. with a hand where my partner opened 2C with 19 points. I had an excellent hand and eventually I bid 6NT. The opponents were a relay team (fresh team filling in for the tired opponents). The lead was an advantage for my partner who maintained a poker face throughout. They won 1 trick and then played another card that helped the declarer. We made it and the other table bid 3NT making 5NT. Jane, my partner who was in her 80's cried as he called her husband. What a day for her!
I moved to MO in 2009 and at the bridge club in Springfield MO I met my second husband. He was an excellent player making LM in only 3 yrs. We went to Gatlinbrug,TN in April 2012 where we won 19.85 points in 3 days. 14 were gold. I got the rest of my gold in Council Bluff shortly after. My total points were only 162 points so it took me another 2 1/2 years to get the black I needed to make LM. My 2nd husband passed away in Mar 2013. We played bridge 3 days before he died and won. He told me we needed to win big or not place because he had around 665 points and did not want to get a score that was 666. He died having 668 master points. Thanks goodness. When he died the bridge club provided the meal at his funeral and were such a support to me when I needed it.
I now live in PA and enjoy a duplicate group here at Willow Valley. There are many good players that helped me attain bronze LM. Life is good.