Jeffrey Sprowles – Life Master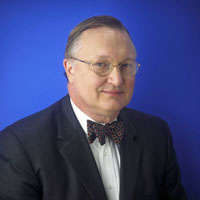 My siblings and I were taught bridge in the 1950s by our parents at the kitchen table. My first sanctioned games were played in 1971 and 1972, when my younger brother Alden, our friend Dudley Hendricks and some of Alden's college buddies learned Precision. I carried around 0.75 worth of master point slips from those games and eventually lost them not too long before I could have used them. The team broke up when Alden left for grad school. I didn't play competitively for almost thirty years.
In 2008 we started a social duplicate game when Alden was visiting back East from his home on the left coast. That grew into a monthly event that is still held. Dudley and I started fooling around with Precision and eventually met weekly for a practice session and dinner. It took us 18 months to master the system and along the way we acknowledged that we knew about 20% of it in 1971. We started playing at Dotty Lou's Boutique and Bridge Studio, now known as Bridge Alert, every Sunday in late 2008.
In October 2010 Fern Herman and Patty Bassman asked Dudley and me to play with them in a Swiss KO at the Philadelphia. We won our bracket and 10.87 gold points. Dudley still wonders if anybody has ever had more gold points than black.
Shortly thereafter Dudley retired and I had to learn 2 over 1. I played several times with the late Tom Sakaguchi and promiscuously with about 30 different partners before arriving at a regular Sunday game with Ralph Collins. When Barbara Patterson and Jane Ball started Ami Bridge I hooked up with Richard Perlman with whom I play Kennedy/Montreal Transfer.
In 2014 I earned all the pigmented points I needed for life master. In August I exceeded the 300 point total. Or so I thought. It turns out that I double counted my July total. Barbara had a cake and a sign on her screen congratulating me before I actually earned the points for life master in the first week in September.
For reasons I do not understand I did not appear in the October or November issues of the bulletin as a new life master. I hope my name appears in the December issue or my friends at Ami Bridge and Dotty Lou's will think I am a liar, which I am when I play poker, but am not when I play bridge