John Small – Sectional Master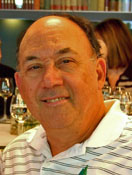 I am 75 years old and had been away from duplicate for almost 40 years due to business commitments. I started playing again two years ago in the local club events. It took me a while to get up to speed on the latest trend in bidding since I learned from Goren's book.
The local players were very patient with me and in time my mistakes became learning experiences and I was able to reach 25 points in about a year since I could only play once a week with various partners.
I quickly found out that I had to break out my copy of Watson's Play of the Hand to improve further, which I did. Talk about a book that hasn't lost it's relevance
Since the Corona Virus has suspended local club play i started playing on the BBO web site solitaire competetively and found I could both learn, try out some new things and gain master points.
I feel soon I will be ready to try my hand with the higher level of play
I have an insight that may have applicability for others learning or relearning.
It seems that the bridge literature and teaching focuses on bidding and bidding conventions and of course the play of the hand. I have found that there are process steps I need to follow that I'm sure experts know them intuitively or through their experience – the basic example is – identifying trump count and distribution.
I am at the level where i conciously go through these 3 process thoughts on every hand –
1 – What have i learned from the bidding about opponents and partners holdings?
2 – What is the trump distribution for a trump contract play?
3 – What is the significance of the opponents lead, if I am the declarer?
I have found that going through these three simple questions conciously have helped me and I'm sure I will add to them as they become habitual.
My point is that articles on process steps like these may be an idea for collecting like ideas to help others.