Judy Jackson – Silver Life Master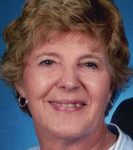 I feel as though it has taken me a long time to reach this goal but I can honestly say that I have enjoyed every minute, hour & year of trying.
I started my bridge playing while living in Delaware, I heard of a great teacher by the name of Evelyn Levitt. I signed up and took many lessons and became good friends with Evelyn. We still run a tournament in Delaware to honor her. After several lessons Evelyn encouraged us to play in some tournaments. I really enjoyed Lancaster and still do. I also enjoyed Harrisburg, Wilmington, Hunt Valley, Baltimore and Cherry Hill. Once at Cherry Hill my partner and I sat down to play against two very nice men. After we finished the round, the one man told me that I was a very good player. I found out later that this kind gentleman was the great Paul Soloway!
I have been fortunate to play under great teachers and directors like Orlin Norder, Bill Laffey and Tom Ciconte and once a week with my friend and great player, the wonderful Arnie Fisher. I have also had the honor of playing many times against Hall of Famer, Dave Treadwell. Dave would always tell me a joke first, then tell me if I did good, or give me a little lesson if I didn't do good! I now play about three times a week and still enjoy every time.
I think that local games as well as tournaments are hurting for new players. The costs have gotten very high and the more experienced players are not as nice as years ago. We need more of those patient, friendlier and tolerant people like Paul Soloway, Dave Treadwell and Arnie Fisher.