Laura Rabenold – Junior Master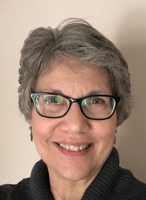 I have really enjoyed learning this fascinating game of bridge and would especially like to thank Sara Gainey who has been a patient, knowledgeable, supportive, and down-to-earth teacher of our group of learners at Lehigh Valley Active Life on Wednesday mornings and Brookside Country Club in Allentown on Thursday afternoons.
I have made a lot of wonderful new friends through this game, and enjoy the fellowship we have together. My husband and I also organized a "practice game" every Tuesday at our church where we talk about the hands and don't keep score. That has been a lot of fun.
Thanks to all the mentors in our district who have played in the mentor games Sara plans for us- they are very patient!! And the Swiss game experience we just had recently with them was loads of fun!
I hope to enjoy more years of bridge and keep learning more layers of this fascinating game.