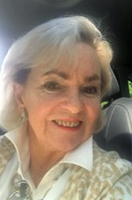 Could not have come at a better time. I've had a couple of awful scores this past month, so this will keep me playing!
When we moved to Rochester, a couple of years or so ago, while unpacking a trillion boxes, my husband suggested we join the local duplicate bridge club! Having only played party bridge I was a little apprehensive, but Jim had played a little duplicate and convinced me I could do it !
To get away from unpacking boxes I did and am so glad I did as I've met the nicest, kindest, most welcoming people I could imagine!