Mary Poplawski – Emerald Life Master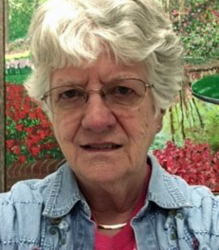 What does it take?
Love of the game, love of partners, acceptance that no one is perfect in any set of 26 hands, especially yourself and your partner. I heard a story lately of a divorced couple that still played bridge together. When asked why, the answer was "it is hard to find a good bridge partner." I started 50 years ago with no idea how to play. I had to read, absorb, and apply logic. I'll never be a bridge great but I'll keep reading their books and articles.
Thanks to all I've played with and against.