Richard Patterson – Life Master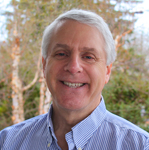 My parents taught me how to play when I was in my early 30s, but I didn't try duplicate until a few years later. While many of the people in the club were lovely and welcoming, unfortunately there were enough players who made the experience unpleasant my wife and I stopped playing duplicate for about 20 years.
I went back to duplicate about 7 years ago when my wife got interested and opened her own club, called Ami Bridge in Langhorne, Pennsylvania, that focused on creating an atmosphere where players at all levels would feel comfortable and welcome. I really started enjoying the game and appreciating the competitive and social aspects. Even though I'm still working full time, I played consistently and enjoyed using tournaments as mini-vacations – and now 7 years later I've qualified as a LifeMaster.