Stephen Horwitz – Ruby Life Master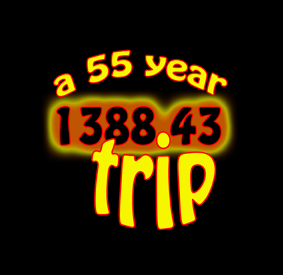 Like many of my bridge friends, I was born at an early age, naked and a bridge orphan.
My first words were double and redouble; this lucidity made my father very proud.
I'm not sure, but I think I knew the names and order of the suits before I knew the names and order of days in a week. And why not, there are only four suits but there are seven days in a week.
By the time I was in high school, it was clear that if I wanted to talk to my parents, I had to be East or West. Dad was always North. I would also have to bring up things like what college I had chosen in between the bidding and play of hands.
When I left for college, I swore I would never pick up another deck of cards. That lasted the entire length of the trip to Florida State University where I majored in Math Education.
As it turned out, my entire dorm floor played Hearts. Being able to count cards was a very useful skill and I was playing cards as much as attending classes.
Upon graduating I thought I might not pick up a deck of cards ever again! I went to work as a Math Teacher and wouldn't you know it, they played bridge in the teacher's lounge. I was asked if I wanted to join in. It was a rhetorical question. By now I was hooked!
I find the game fascinating, frustrating, challenging, fun, and not fun. And I find it an important part of my life. Through bridge, I make friends, travel, think and think and think!
As a youth I was a bridge orphan. I had wonderful parents who played bridge often. I didn't understand why. I do now. Bridge has brought me fun, greatly entertained me and introduced me to some of my best friends. I wish I could thank my parents for sharing their love of the game and teaching me not to trump their aces.
While becoming a Ruby Master brought me great pride, it does not approach the thrill I had going over 1388.43 master points. That was the number of points my father had. I won my first points with him in high school at the age of 16. At 71 I won a local tournament and crossed over that magic number. It had been a 55-year chase. I am proud of my relationship with my wife, I am proud of my children, proud of my PhD and proud of many things. But on the lists of accomplishments, I must tell you I hold 1388.43 as a special number. And now I will add being a Ruby Master to my list of proud achievements.
My next goal is to win 2776.86 master points!