Steve Becker – Gold Life Master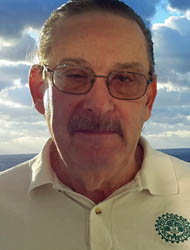 My road to gold life master was one of perseverance that was bolstered by having several friends, partners and mentors with infinite patience.
I attended my first duplicate in August of 1968. Shortly after that time, I met Terry Coughlin while working at Sunoco. He introduced me to Bill Foerster, Bill Bauer and Bill Mumbauer and my education began. With their help and encouragement I gained confidence and master points.
Two decades ago, through our children, I met Mitch Snyder who has stuck with me through my many weekly mistakes and those at national and regional tournaments.
And so, with time out for business travel and helping Gail raise our children, I collected enough master points over the next 50 years to earn my gold life master award