Tom Kriz – Ruby Life Master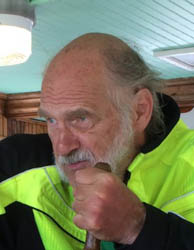 My partner and I had a chance to play with two other pairs in a team game at the 1984 Colorado Springs regional. With one pair we could play in a limited masterpoint swiss team game. With the other pair we would have to play in a Flight A Board a Match game. We chose the BAM game for the experience. I had about 45 points with 3 gold. My partner had about 600. The teammate that forced us to play Flight A had a little over 1000 points. In the middle of the round, we faced Barry Crane and Grant Baze. The rest of his team was Chris Compton and Rhoda Walsh. Barry reached the 30,000 masterpoint plateau at the tournament. Baze won the 1984 McKenney Trophy (now the Barry Crane Trophy) with Crane and Compton finishing 2nd and 3rd. Among the team members, to this date, they have won 13 of these trophies.
Back to the hands. Barry first doubled my partner in a 5 Diamond contract then likewise doubled me in a 4 Heart contract. We made both! We ended up 4th in a field of 31 for 15 gold points. Barry and his team won the event going away. When we left the table there was a somewhat perturbed discussion about the bidding in one of the hands. Only in bridge can a rookie play (and have a chance to beat) world and national champions.