Wendy Gibson – Junior Master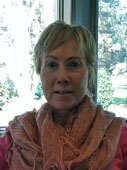 I am a retired teacher having taught at Dundalk CC. for almost 15 years in the health department and served as Athletic Director, Curriculum Coordinator, tennis and volleyball coach and acting Dept Head. I was given time off from the college to obtain my PH.D. from the University of Maryland with my dissertation on what should the 3 Maryland Community Colleges focus their curriculums for their communities. Having a burning desire to open my own health business, I worked 2 years doing cardiac rehab, teaching healthier lifestyles with the local physicians. This gave impetus to opening up my natural medicine and weight loss center with my pharmacist partner in 1990.. We were in the business for 22 years until I decided to retire and move from Maryland to York, Pa.
My passion in life was tennis and I was able to get a singles ranking in Maryland at number 14 and number one in women's doubles which qualified us for Nationals in Florida. I was successful in getting a 4.5 ranking many years ago and after having foot surgery and now future knee replacement, I am hoping to get back to playing fun tennis. I enjoy kayaking, skiing, biking and walking my two dogs and being with my grandchildren. I have 2 adult children who live in Bel Air with my 6 grandchildren who rank in age from 21 to 14.
I credit my 91 year old mentor playing with me and my 4 months of duplicate bridge lessons from Cathy Brown. I only play on Wednesday morning,s as I love that group at White Rose who are fun and relaxed but also competitive. I have attached a pic taken during the conovirus pandemic. Would like more internet play bridge sites if possible since we are still social distancing.