Witek Zuchowski – Club Master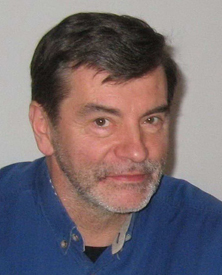 I started to play 0-100, after that 0-300 (good idea to create such a group) and 0-500. In front of me 0-750 and higher.
I'm also lucky to have the opportunity to play with different people. Usually they are playing better than me but it is a good experience and more lessons for me.
I mentioned about different kinds of groups because I have the opportunity to choose in which group I would like to play. Everything depends on mentality. If I feel that I can play in a higher group, I'm doing it. It is always an excellent experience.
And one more thing: I practice very often playing Solitaire. It helps to develop my skills.
In the middle of May,Jerry Skurcenski called me and asked if I would like to play bridge, with him online. I thought about it, and I felt a little intimidated, but also thought, why not?
I knew Jerry to be a good bridge player, but I didn't have a chance to play with him at the HBC.
I received instructions as to how to play online from Mike Mendelson, Jack Hund and Jerry as well. It appeared that it was not as difficult as I had expected. Today I can say, it is easy. Thanks to Jerry.
I deeply believe that in the nearest future we will be back together at tables in our clubs and play bridge live.