By Mary Miller, Education Committee Chair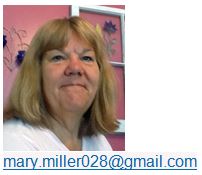 Like everything else bridge, teaching has also gone virtual. Several teachers in our district have already started offering online bridge classes. The most popular way this is being done is to connect students through Zoom, offer any lecture type presentations that way, and then keep Zoom open for audio purposes and connect to the Shark Bridge teaching platform.
Want to see what it looks like? Want to learn to teach this way? Listed below are some online resources. If you want to further discuss this, or have questions, contact Mary by email at the above address.
Link to Shark Bridge:  watch a demo, sign up for a teacher account, learn to use Shark Bridge: https://thesharkbridgecompany.com/
Learn to use Shark Bridge: Silvana Morici provides group or individual classes: https://www.bestbridgelessons.com/bbo-lessons
Learn to use Zoom – click on Resources for assistance on how to use Zoom: https://zoom.us/
"Setting Up for Success" – is the ACBL's helpful information for online teaching.
Link to the ACBL's listing of Online Teacher Certification Workshops: https://www.acbl.org/teach/become-a-teacher/#online
Tips about Zoom – Barbara Seagram has put together helpful information for both teachers and students  "Typical Issues When Attending a Zoom Meeting Using an iPad, Mobile Device, Tablet or Computer."