Harold Gever – Regional Master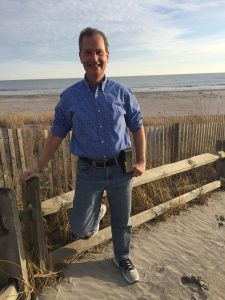 On the day that I retired from my work as a physician at the Veterans Administration, my wife asked me if I could start learning how to play bridge in order for her to have a consistent (if not ornery) partner. At the time, she was taking lessons from Barbara Patterson at Ami Bridge. I was skilled at chess, but bridge was not part of my life up until then. It just so happened that Diana had a book by Audrey Grant on bidding which Barbara had lent her. For the next 5 days, I studied that book and managed to complete it in time to compete with Diana in Barbara's upcoming Friday morning beginners' tournament.
As bad luck would have it, I happened to draw several unusual hands that first morning covered only in the Appendix of Audrey's book. One hand was weak with 8 hearts. Another was a slam hand requiring knowledge of Blackwood. Barbara was kind enough to walk around the room assisting beginners with bidding, and she managed to teach me how to bid these hands. I also noticed that the convention cards Barbara had described common opening leads with both suit and no trump contracts.
By studying that and with the bidding knowledge gained that morning, I discovered that I had just enough knowledge to be competitive at the novice level.
As we continued to play tournaments at Ami, many of the more skilled players casually provided us with tips along the way. Perhaps the best tip was to obtain the book Twenty Five Conventions You Should Know by Barbara Seagram. However, I quickly realized that if only one member of the partnership reads the book but the other doesn't, it doesn't really help. I also saw that some of the better players were walking around with your books, and that's when I decided to order them.
As my knowledge increased, I started to attract the attention of higher ranked players who occasionally invited me into partnership. Playing with multiple new partners was both instructive and frustrating. I learned a lot, but I also found it difficult to really be "in synch" with scattered partners-particularly on defense.
Since you asked if there is anything the District can do to improve the bridge experience, I would have to say that it would have been nice to be able call upon an expert within the District who would be willing to mentor a beginner with insatiable curiosity for the game. Barbara tried this once, but there did not appear to be much interest, and it did not continue.
I think I actually now like bridge more than chess. I've discovered that when I lose at chess, it's my fault; when I lose at bridge, it's my partner's fault!