2023 D4 Goodwill Committee Appointee: Todd Thorsen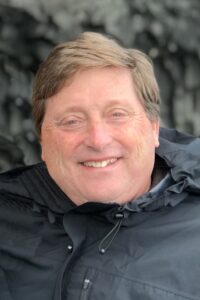 In 2020, District 4 put out a call for help in building a new website to replace the old, worn-out and obsolete site.  Without hesitation, Todd Thorsen offered his skills to set up the structure for the site, and to also host the site, including security monitoring and upgrades.
He was pivitol in transitioning historical data from the "old" website by cataloging and copying many items into the new site: from photographs, to player stories, board meeting minutes, and many other documents that are important to the historical record of District 4.
His volunteerism produced a beautiful and easily maintained website, and it also saved the District what could have been thousands of dollars in expenses for software and hosting services.
---
Todd's Backstory:
When the District 4 President reached out to me a couple of years ago about the possibility of creating a modern website for District 4, I was thrilled. Over the last 40 years there have been so many folks in the bridge community that have done so much for me, it was time to give back.
Born and raised in Duluth Minnesota, my family enjoyed playing lots of card games including 500 (close to Bridge) and cribbage. I graduated college from The University of Minnesota with an Electrical Engineering degree and then was commissioned into the Air Force. First assignment was in Sunnyvale CA. One day in 1985, Major Bob Baltz asked around to see if folks would like to learn to play bridge. Later that evening I met ACBL accredited teacher Janet McDonald and a group of around 8 beginners for lessons. Janet was a great teacher and I immediately loved the game and joined the ACBL. She also had a game of around 8 tables at her senior center and after a few lessons I was invited to attend. It took quite a few more weeks of play until eventually I earned my first point. To this day I have that first point in script form (remember those). Janet engraved a congratulations message on a tree stump shaped piece of wood with my first point glossed on the surface.
A few months later, I graduated to the Saturday afternoon intermediate game in San Jose, California,  where I met my wife Bobette. The first time we played together we had a really fun board that was eventually written up in the bridge column of the NY Times  (see article below).  Bobette and I made a lot of bridge friends and traveled to quite a few tournaments.  We then got married and started a family of 4 kids, significantly reducing our time at the bridge table for the next 30 years. For many years my day job has consisted of being the computer architect of large data systems for a firm in Valley Forge, PA. Like bridge, I love computer programming and 10 years ago I started building websites in the evenings for recreation. The recreation soon became a moon lighting business and so I was perfectly setup to contribute to the game and community that I love – bridge and the ACBL.  I am honored to be selected to be a District 4 Goodwill Committee Member.
todd_and_bobette_met