Rehoboth Beach Regional – I/N Program – 2023
Intermediate / Novice Pairs Game Schedule

Thursday, May 4:  2:30 pm
Friday, May 5:  10:00 am
---
The Intermediate/Novice (I/N) Program at Rehoboth Beach is designed to support players having less than 100 Masterpoints, with special focus on players attending their first Regional tournament.   Our program includes the following:
Dedicated support from bridge teacher Deb Crisfield, with focus on making the experience stress-free
First session FREE for players with 0-20 Masterpoints
Sign-up support for a FREE 120-day

Guest Membership

to the ACBL
---
Intermediate / Novice Lecture Series
Tuesday – Friday, between sessions
---
Tuesday, May 2 – 1:45 – 2:15
Instructor:  Kim Holm
Topic:  Stretch Your Body Along With Your Mind
.
Kim joined the ACBL in 2008, but didn't begin playing regularly until 2015.  Kim enjoys the challenge of the game but most of his pleasure comes from the friendships and fellowships involved with face to face bridge.
---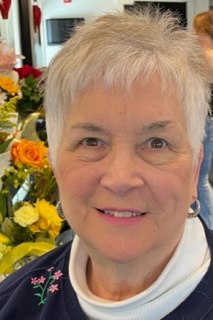 Wednesday, May 3 – 1:45 – 2:15
Instructor:  Trina Williams
Topic:  Talking to Your Partner Without Opening Your Mouth!
.
Trina is a Gold Life Master and loves the game of bridge.  She has taught classes for beginners and intermediates, and held beginner games in Lewes DE during the summer.  Currently Trinia is serving as Unit 190 President – for the 2nd time!.  She tries to include fun and ethics in every activity.
---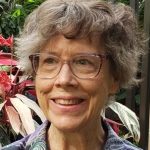 Thursday, May 4 – 1:45 – 2:15
Instructor:  Ala Hamilton-Day
Topic:  How to Play a NT Hand
.
Ala is a Diamond Life Master, retired bridge teacher, and has given bridge lectures at past Regionals and NABC's.  She was the Editor of Unit 190's quarterly newsletter for 7 years, and also provided monthly articles to our District 4 newsletter.  Ala has held both Unit and District positions, ususally focused on I/N players, as a teacher, cheerleader, photographer, and professional clapper.  She currently serves on the Board of Unit 190.
---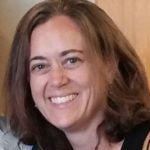 Friday, May 5 – 1:45 – 2:15
Instructor:  Deb Crisfield

Topic:  Bring Your Questions and Hand Records from the Thursday & Friday I/N games
.
Deb, a Gold Life Master, has been teaching bridge in Philadelphia and New Jersey for over 20 years, and is now channeling her energy towards getting new players excited about duplicate bridge.  She authored the book:  Bridge for Everyone – focused specifically toward helping novice players better understand the game.
---