Diana Kramer – NABC Master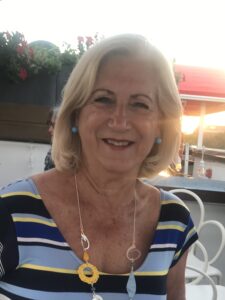 Getting to this rank has been purely fun for me!  I just love the game and look for opportunities to play.  I feel lucky to live in an active bridge playing area and have enjoyed the many sectional and regional competitions available.
I have also been playing on the Philadelphia Woman's League and the Main Line Woman's league, both of which have afforded the opportunity to travel to different clubs and meet many new bridge friends who enhance my game.  A shout out to John Marks who so faithfully organizes and runs our games!
Also, included in my growth in the game is regular participation in lessons by an experienced Life Master Joanne Collins, at my club, Hershey's Mill in West Chester, Pa.
Finally, my sincere thanks for the ACBL and particularly the fine leadership of District 4.  It is a pleasure to have so many of you dedicated to making sure the opportunities are there for all of us who look forward to another wonderful day at the bridge table, points or not!!!!!