Cole Seidl – Junior Master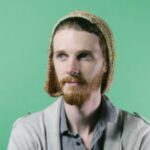 I thought it would be fun to learn to play bridge in August of 2022, after learning about Buster Keaton's lifelong commitment to the game. I tried to teach myself, which did not go well. And so I sought out a teacher and was eventually led to Nick Nelson via Mary Miller. I attended his classes and searched for a partner, and played on BBO constantly. I had several people who were kind enough to let me drag them down for several in-person club games, and I took advantage of BBO's daylong tournaments just to keep practicing.
I eventually found another novice player to play in club games with, who was a much faster learner than I was. The combination of regular online and semi-regular club games led to me logging on to MYACBL and being pleasantly surprised that I had advanced in rank.